Welcome To SweetGig
The best app for finding local part-time work. We meet you where you are!
Welcome To Sweetgig
SEARCH FOR PART-TIME, HOURLY WORK FROM YOUR PHONE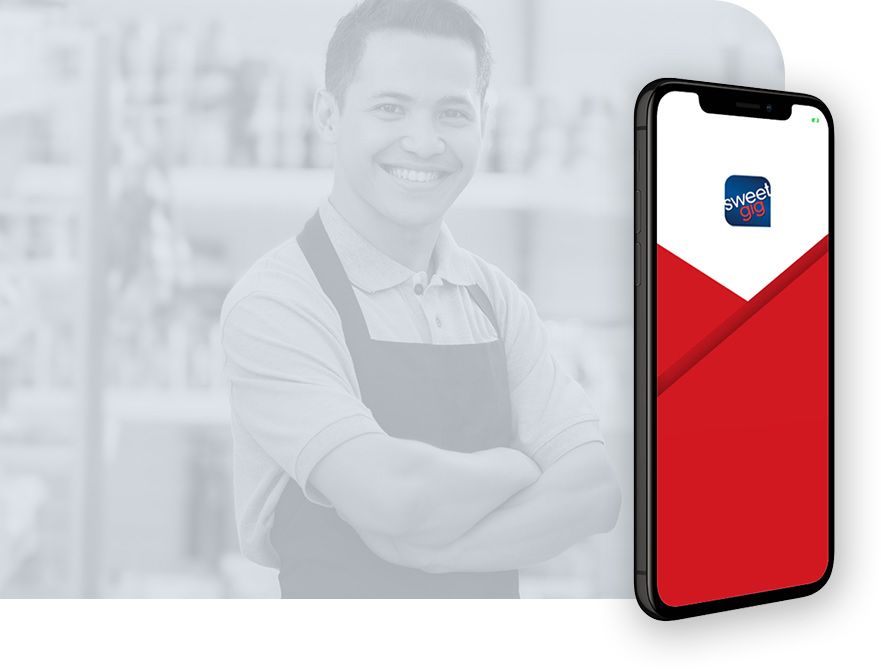 What Is SweetGig?
SweetGig is a job search platform connecting candidates seeking part-time employment with employers who are hiring for hourly shifts, including per diem jobs. Using the SweetGig application, job seekers can sort open positions not only by traditional means such as industry and type of work but also by specific shifts and neighborhood.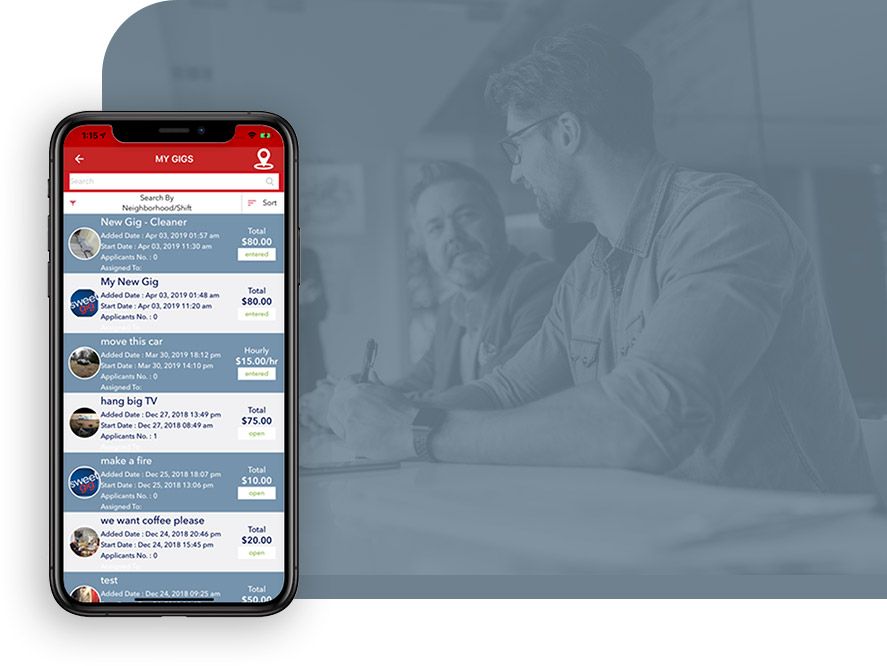 How Does Sweetgig Work?
Employers can search through user profiles by availability and zip code.
Employers can hire workers for the day as a "gig" worker.
Chat function between employers and applicants.
Employers can search through workers' profiles to reach out to workers directly.
Filters allow workers to find a job that meets their schedule, availability, and interests.
Workers can build a profile that highlights their availability and skills.

"On Bench" function allows employers to reach out to workers who they've used before for per diem jobs.
Interested in partnering, investing or have an idea to share? We'd love to hear from you.