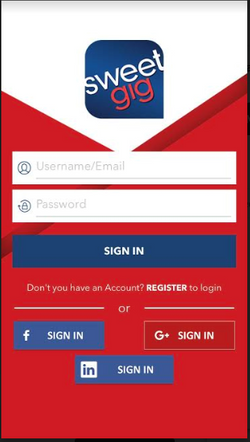 STEP 1
If you're a new user, click the "Register" button underneath the "Sign In" button.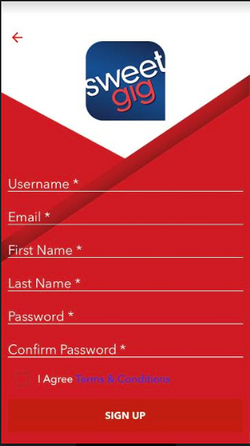 STEP 2
Create a username or use Facebook, Google, or LinkedIn to sign up.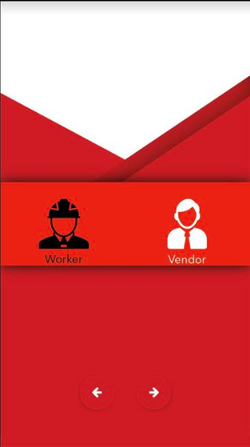 STEP 3
Select Worker and then clock the right arrow button.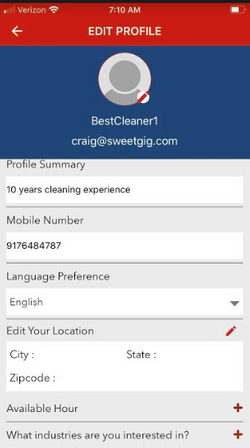 STEP 4
Start to fill out the profile. This is what Employers will see when searching for workers and when you apply for positions.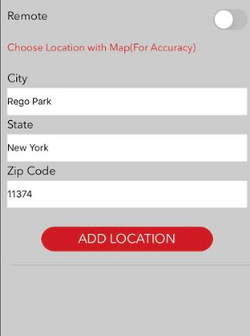 STEP 5
Click the red pen to Edit Your Location. Either choose the Map option or fill out the fields manually.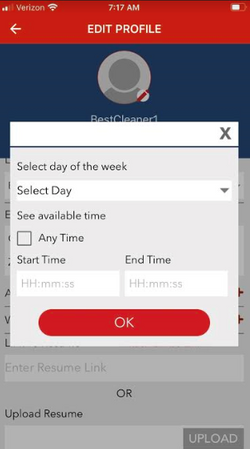 STEP 6
When you've finished adding your location, return to the profile screen and click the red cross + button to enter your availability. You can select the days of the week and the hours you're available on that particular day.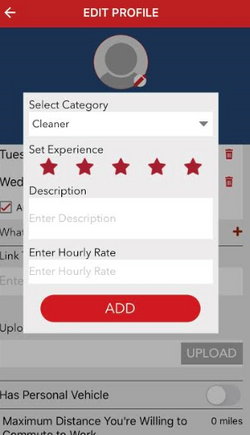 STEP 7
After hitting OK, you'll return the profile screen where you can select the industries you're interested in. This screen will also let you rate your level of experience for that industry, and you can enter the desired wage.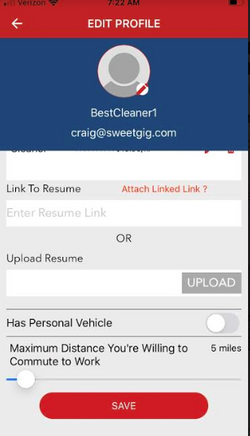 STEP 8
You're almost finished! Be sure to UPLOAD a resume or provide a link to an online resume. You can also indicate whether or not you have a Personal Vehicle, which can be necessary for delivery jobs. Finally, tell us the maximum distance you're willing to commute. This will help when we're sorting through jobs you think you're interested in.
Click SAVE and you're ready to start applying for jobs!